Before I start story about my trip to India, I'll show you a photo session I did in Varanasi for Intruz Clothing. Many people asked about the story of this session when pictures were published. The answer is quite simple: just before we left, Tom (Intruz owner) gave me some t-shirts from the latest collection. As soon as it became clear that we will be able to visit Varanasi my idea for the pictures clarified: let`s wash the t-shirts in Ganges! But before laundering them, I managed to persuade several local sages on fitting and posing, the argument were obviously rupees. Effects below, enjoy!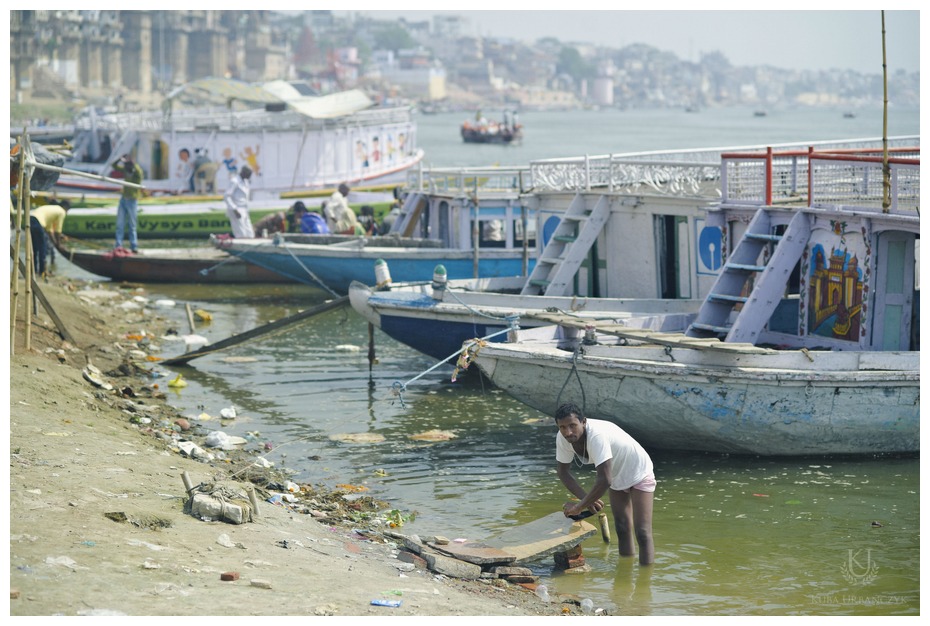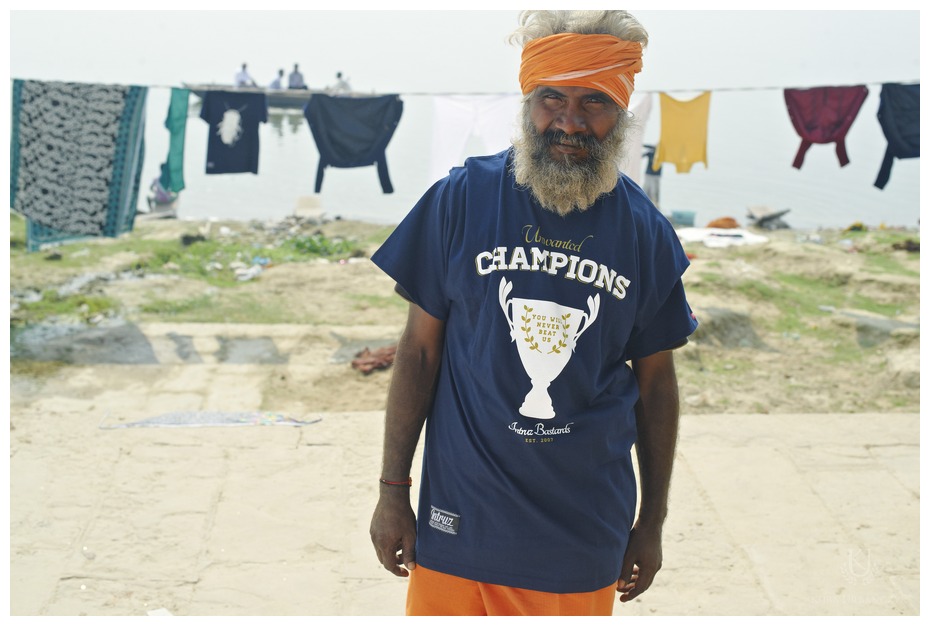 Check out 5 pictures taken in 2008 - 2009 in Cracow. I found them, when I was looking for some files for Kuba "Des" Olejarz, for an interview with him which will be published shortly in one of the popular polish magazines. More details and more archive pictures soon. Riders: Mateusz Kowalski, Łukasz Kaźmierczak i Kuba Olejarz, enjoy!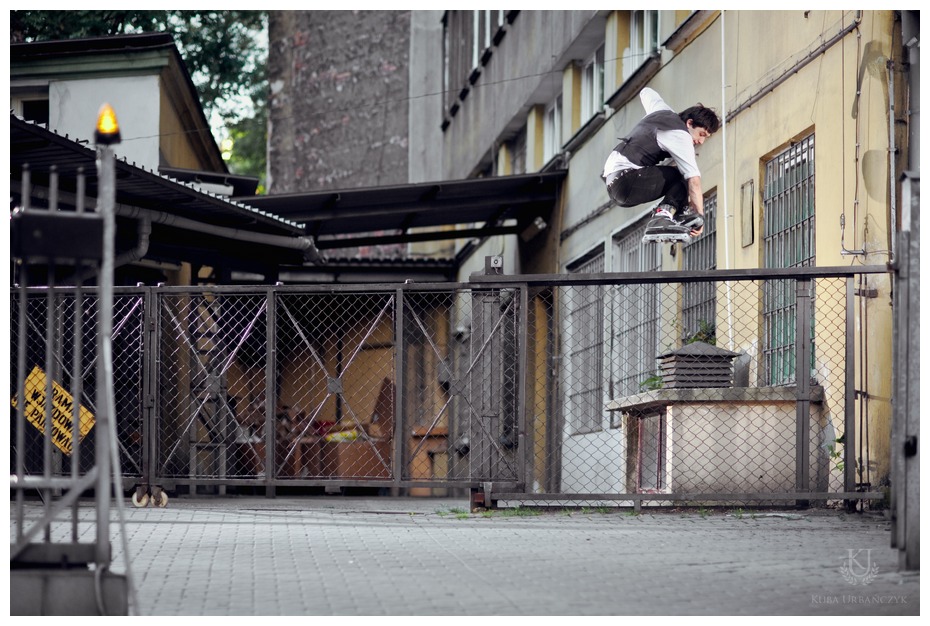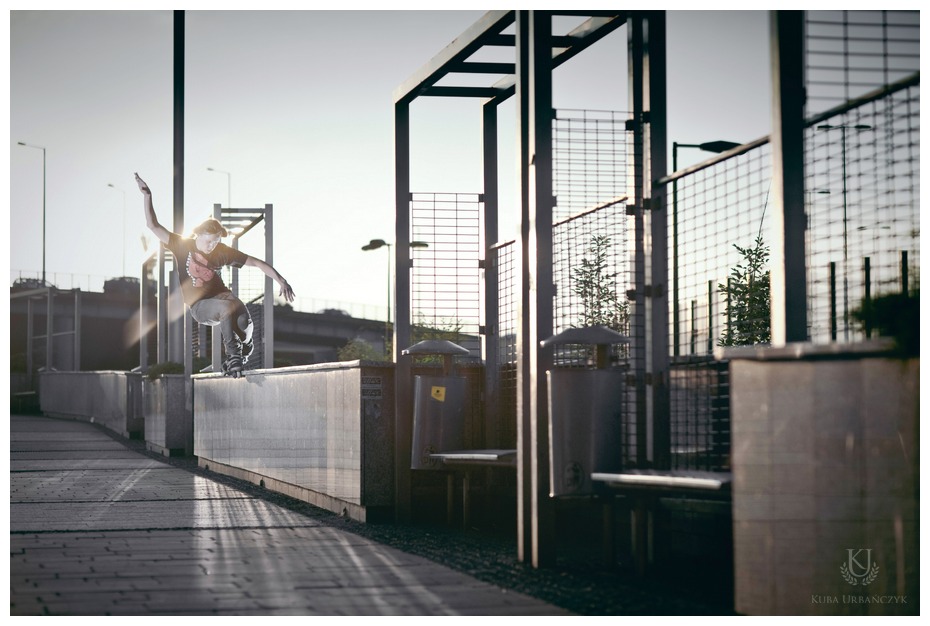 I like working with bladers in places like the one I want to show you today. Slightly abandoned, neglected, waiting for better times (or remembering them through the fog ...), often concealing some surprises. I also like the unpredictable weather during the photo sessions, of course if it`s within reasonable limits and unless there`s no rain. It may be a bit annoying when every now and then some rays of the sun breaks through the clouds and changes the appearance of the scene because that leads to to constant adjustments of the flash or exposure settings and many failed attempts. But on the other hand it gives you the chance to capture something extraordinary, magical and fresh. Unfortunately, it`s not possible to take advantage of this opportunity every time it happens ... How I managed it this time ? Check out some pictures taken in March 2012 in Knurów, Polan with Skała, Tomo and Basha. Enjoy!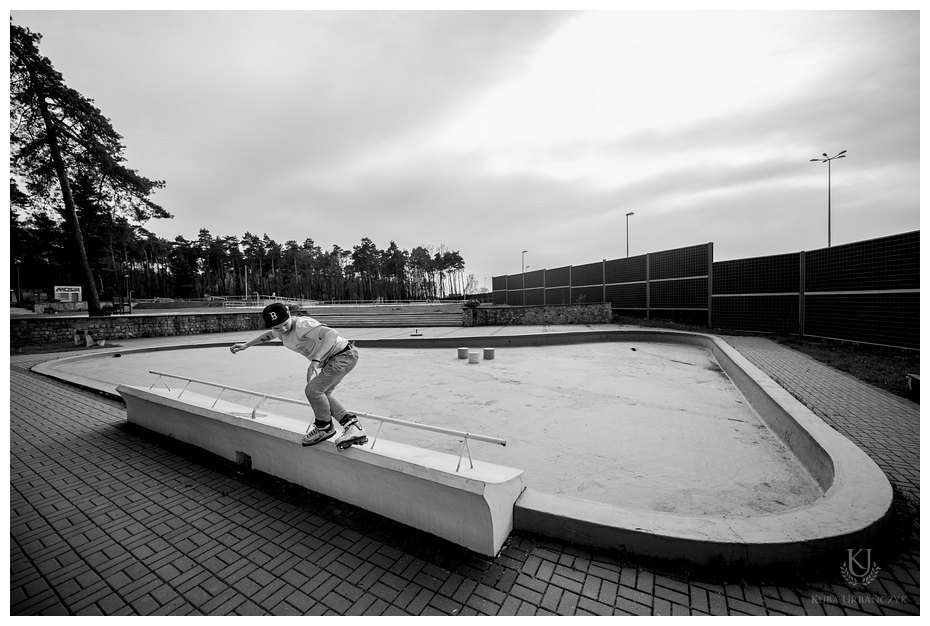 As I type this, I`m already at home. I`ve been in Poland just for a week now but India and it`s memories already seems to be a dream for me. So absolutely different world than european one, colorful, full of people, full of contrasts, full of adventures. In the forthcoming posts we gonna describe our trip, some places we saw, people we met, situations we found. And of course I will show you many pictures which I took. Today just a very short sneak peek, enjoy!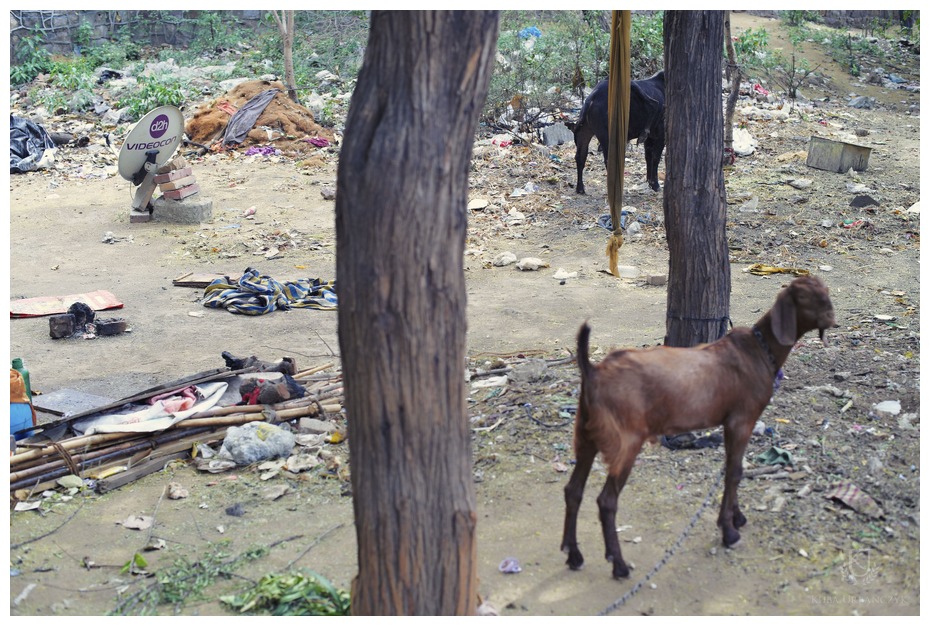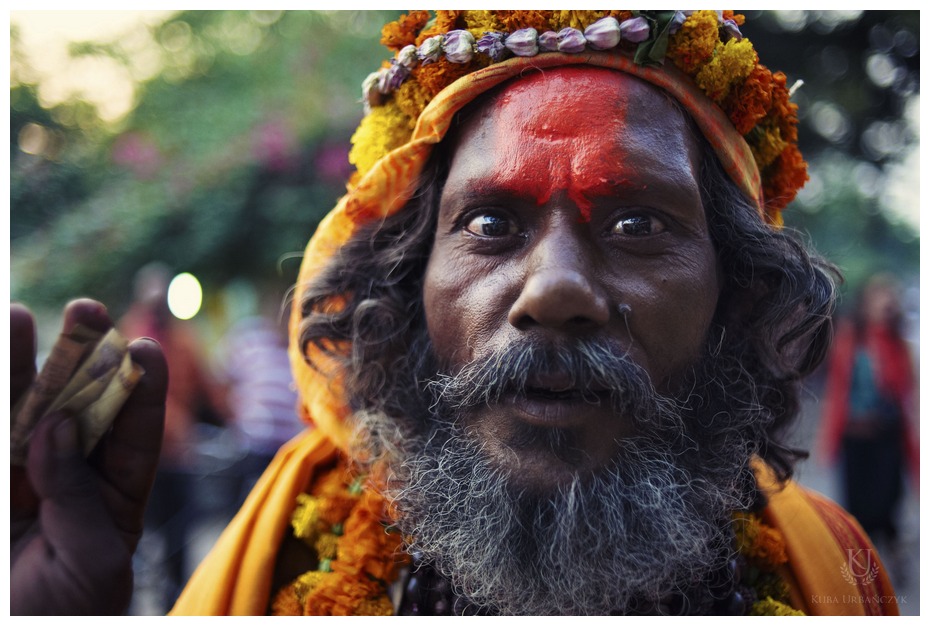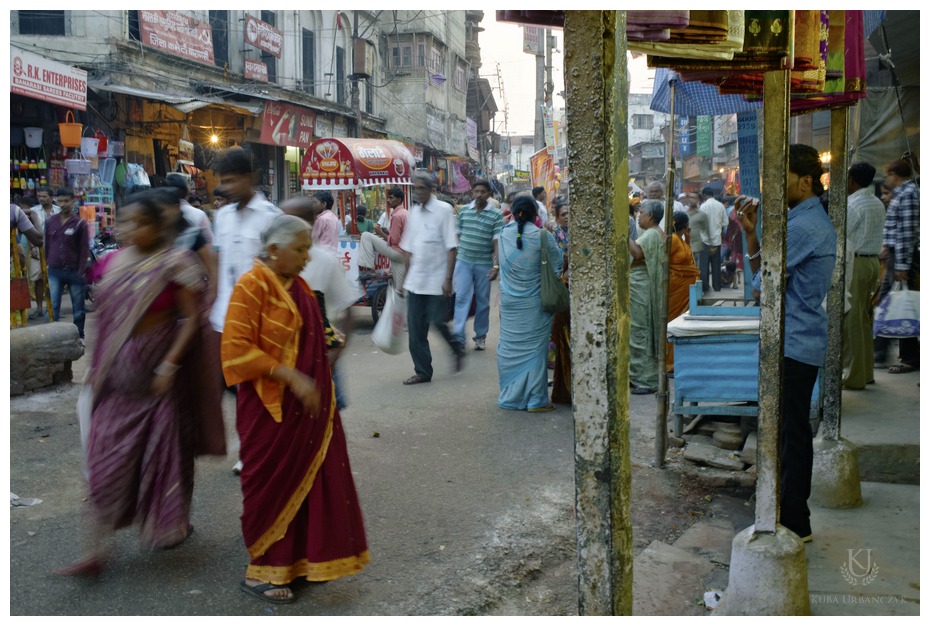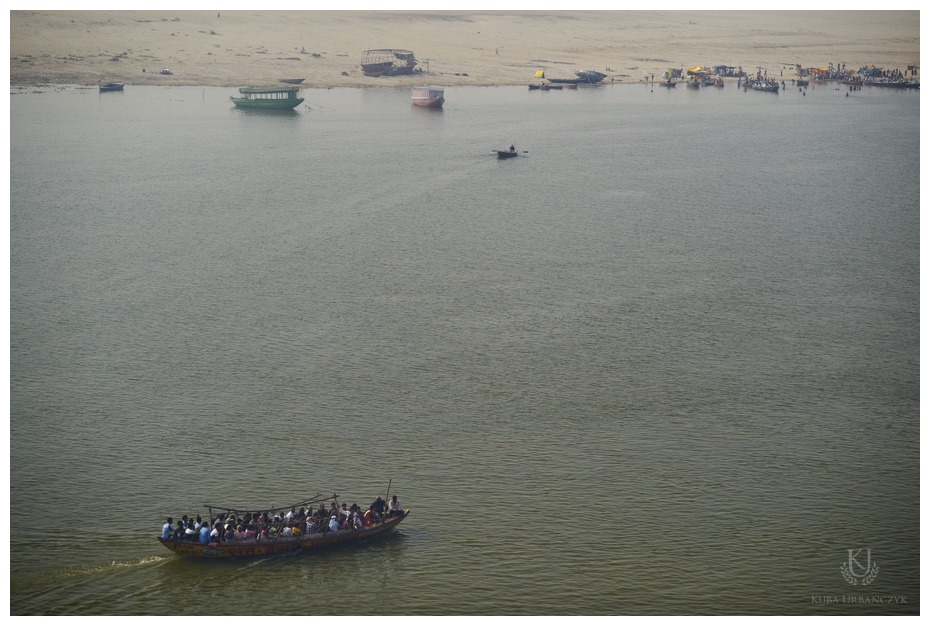 I`ve been in India for several weeks and my laptop broke down so I cannot write new posts. I`m coming back home soon, so I`ll start doing it again soon, I`m gonna publish many stories and pictures from my trip for sure. Today I'd like to show you 2 portraits of Kasia, taken at the begining of April. Enjoy!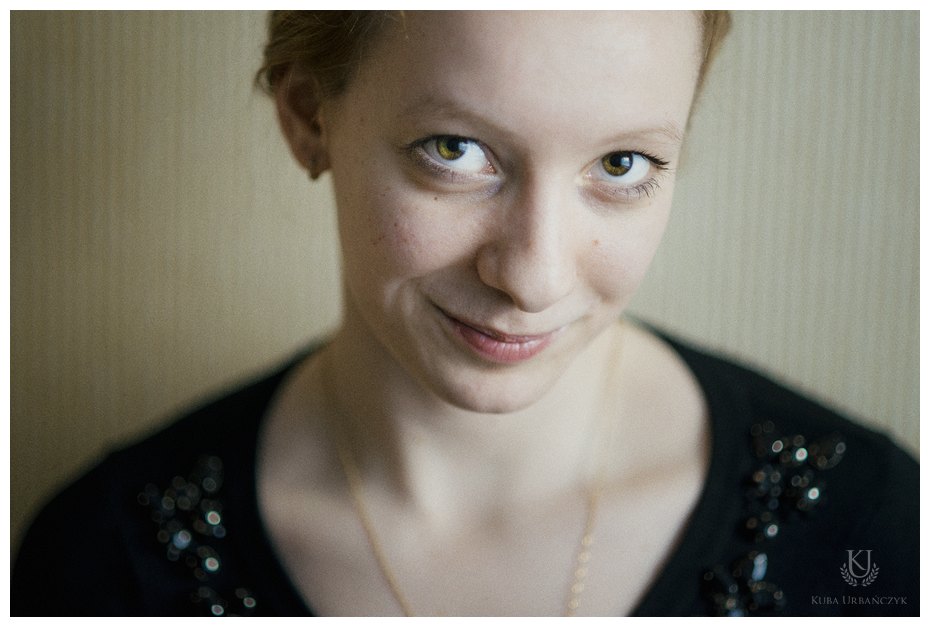 Check out my first pictures from the new skatepark in Oswiecim. Rollerblading (skateboarding as well) has a long history in this city, unfortunatelly we had to wait for a skatepark for over 18 years ... Despite low temperature Radek Kojtych did some really high tricks, I`ll post more pictures from the skatepark when I get back home.
Is there anybody who could help me with Facebook and "like" button ? Some of my posts can be "liked" and the others cannot. Why ? I`ve submited a question to Facebook support, but there`s no answer, google search also doesn`t seem to know where the problem is ...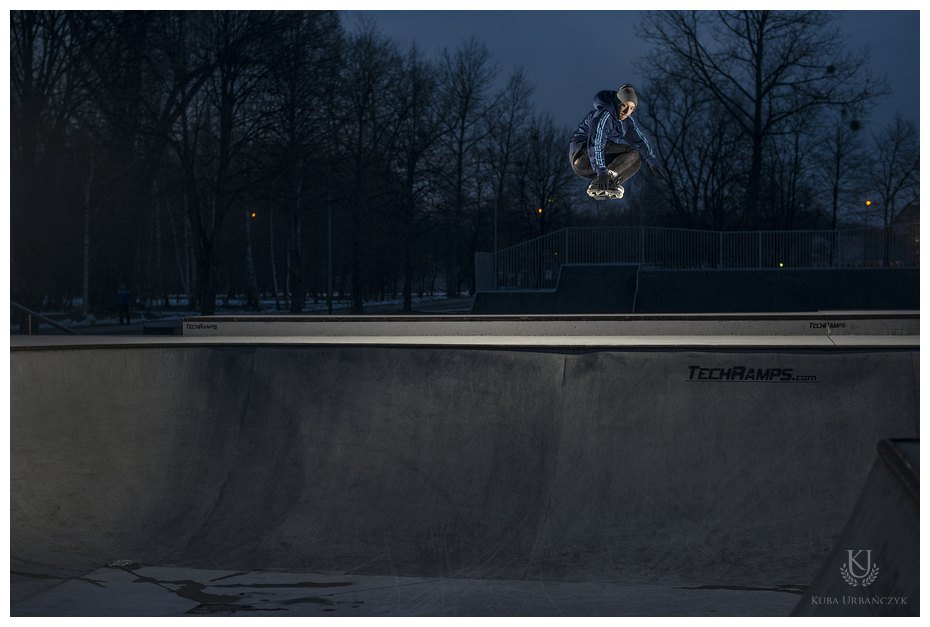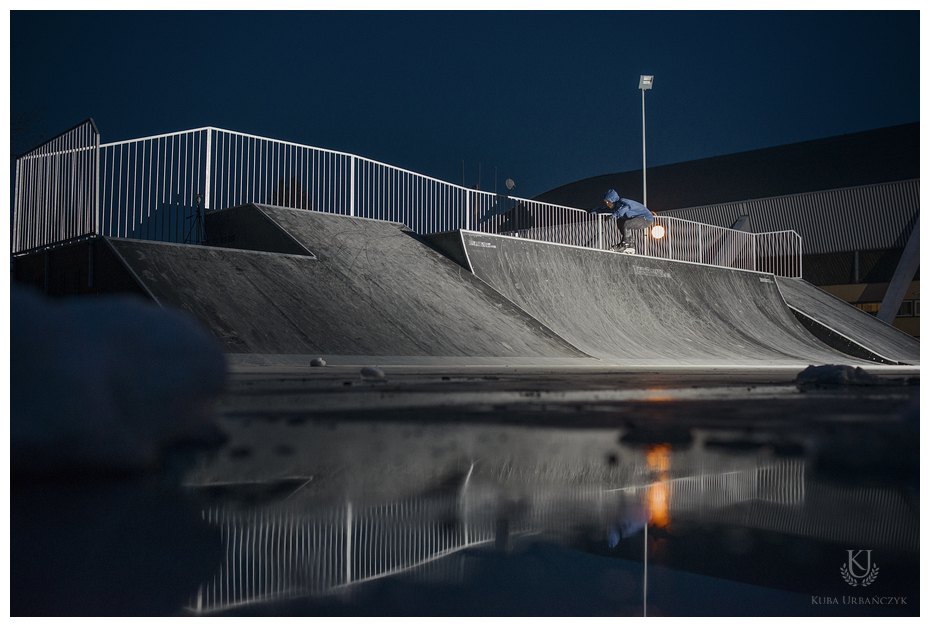 Blading is dead ?
That`s the question which I was asked by editors of the new polish lifestyle magazine "Krissis". If blading is dead, how would you explain events like Winterclash, Bitter Cold Show, our polish rolling league, huge amount of fresh edits in the internet ? Blading is not dead for sure, blading is just a bit underground, it`s not visible in most popular medias but it doesn`t mean it`s dead. More over it has evolved a lot in the last years: there are new skates availiable, slalom is becoming more popular, the style of aggressive skating has also evolved it`s smoother and in my opinion more attractive to layman.
Check out Krissis Magazine, you can read my short article and see some skating pictures there, enjoy!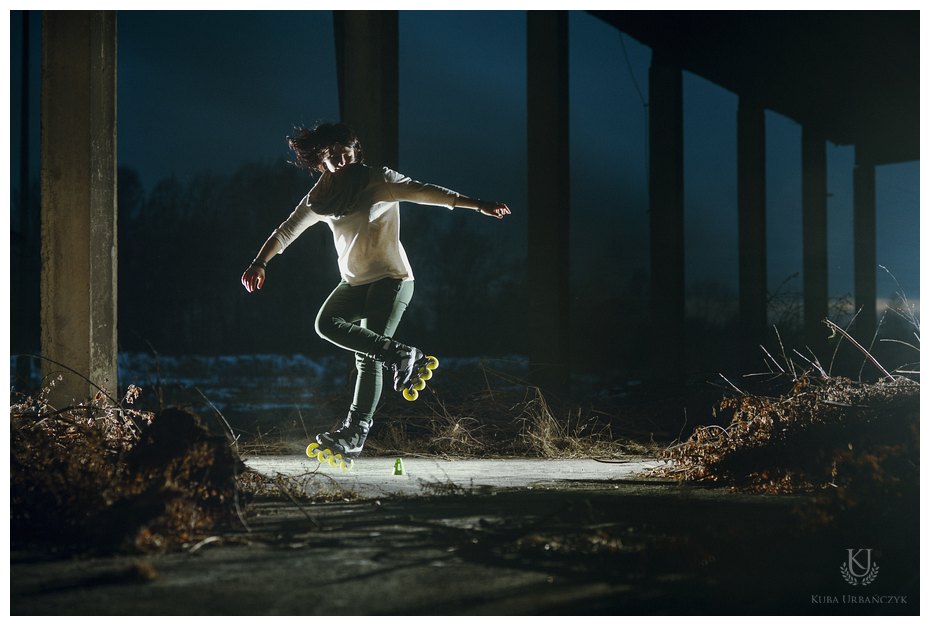 Sometimes finding an agreement and a solution which makes happy everybody is more difficult than we can imagine. And it may take longer, than to build the subject of agreement. We have a great example of that in Oswiecim. The traffic bypass is essential for this city, I know there`s no perfect solution for the location of the road, but on the other side I believe it`s always possible to find a good solution. It`s a matter of "good will" ...
Check out several pictures from the "pro traffic bypass" manifestation in Oswiecim!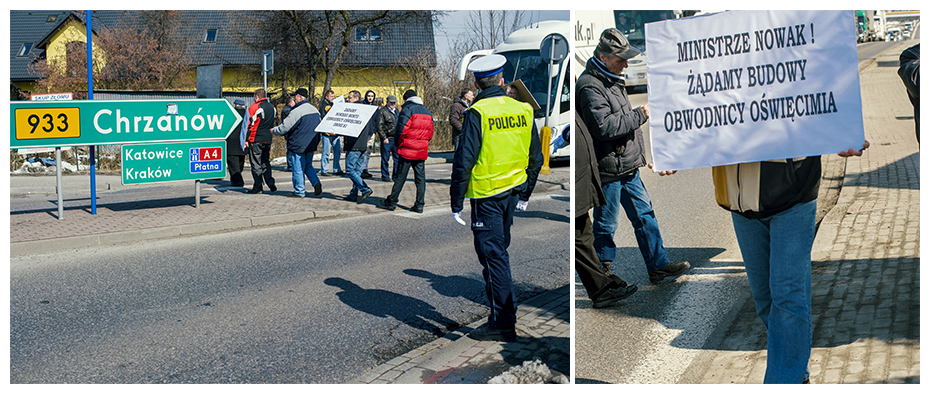 Yes, we still have winter in Poland. But pictures which I want to show you today weren`t taken during this winter. They are over 3 years old, and were taken at a time when we shared a flat with Mateusz Kowalski in the Old Town. The spot from the picture was quite inaccessible (it`s in Old Town center, there are many people there), after several unsuccessful attempts we decided that we should try to attack it early in the morning - before the surrounding area gets crowded. It was a good idea, we managed to take a picture and then we had to disappear quite fast (to avoid discussion with the police). Enjoy!
Polish inline skating season opener will be held in Wrocław on 6th of April even if the weather is not good enougth (it will be moved to indoor skatepark), you can check out more details about the event at http://neverwinterjam.com. Today I would like to show you several pictures taken in Katowice in November 2011 with Krystian Zarzeczny and Marcin Wasielewski. Enjoy!